Dan's Timber Rattler
Come on Dan! That's not a Timber Rattler you found, that's a roast beef sandwich. Granted, it does have a pickle. [Dr. Art expands at bottom of page.]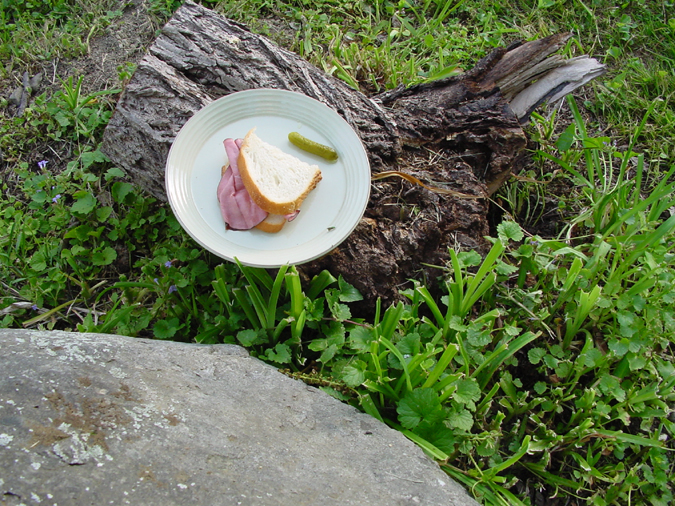 ---
This just in via the American Road Cycling QUERY FORM:
Dear Webmaster,
I have had the occasion to study the photo of Dan's Timber Rattler closely. Although I strongly agree that the photo in no way contains a timber rattler, nor a species of the reptile classification, I am of the strong opinion that the item pictured is of a ham sandwich. Note the coloration of the deli meat, the pinkish uniform hue, not to mention the uniform curvature of the slices. This is clearly not a roast beef sandwich, although the only true test would be to take a bite out of it. Can you please pass the mustard?
Art
Well if that is what Dr. Art thinks, then it behooves American Road Cycling to look into it, seeing as how he was so fucking correct on his last assessment. I'll try to get a better photo, so we can lay this to rest.
Later...
...ok, sorry for the slight delay. I caught the mother on pixels. Here, in its natural habitat, is Dr. Art's Ham Sandwich.
this page last updated: 02/01/2015 10:38:48 PM